What Can I Do for You as County Commissioner?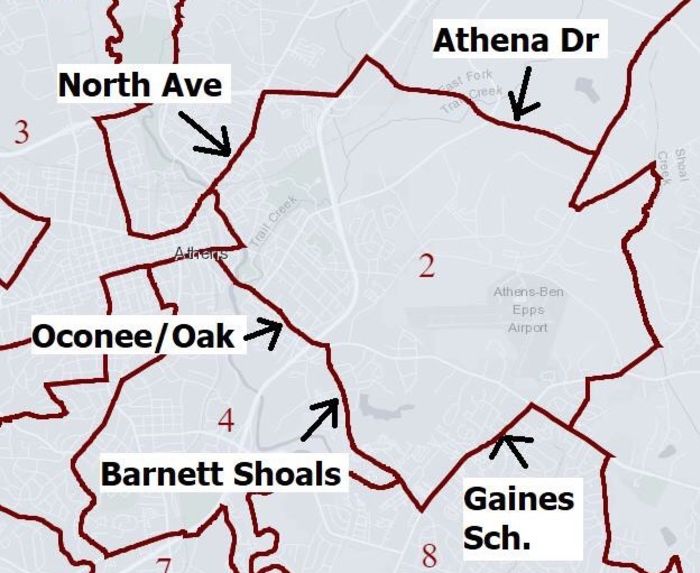 The official mission statement for our county is the following: "Athens-Clarke County, an open and responsive government, will facilitate a positive environment for individuals to obtain a high quality of life and local organizations to achieve success by providing innovative, high-quality services and responsible stewardship of the community's resources, to benefit current and future generations."
The unified government of Athens-Clarke County has three branches: legislative, executive, and judicial. The legislative branch is made up of the mayor and ten commissioners, one from each district of the county. Commissioners are typically elected every four years by the residents in their district. As elected officials, these ten county commissioners are tasked with working together to decide how to spend local government funds. The mayor and the commission regularly meet the first Tuesday of each month at 6:00 pm in City Hall to address the agenda set at the end of the previous month. They also hold special meetings as necessary.
Right now, the 2018 Commission Strategic Commissions, Directions, and Actions form includes the following spending initiatives amounting to approximately $31 million dollars (some initiatives do not yet list the cost or sources of funding):
Energy and Environment: $15,838,300.00
Justice System and Emergency Services: $11,429,400.00
Transportation: $1,396,000.00
Government Administration: $1,371,550.00
Engaging Citizens in Government: $704,200.00
Business and Jobs: $260,000.00
Our progressive coalition believes that we need and must fight for more just and strategic spending that supports the community directly. When elected, it will be my duty to propose, lobby, and secure funding for ordinances that uplift the people of District 2 including free bus fare, adult education programs, and initiatives to improve the relationship between law enforcement and our community. And while K-12 education is controlled by the School Board and not the commission, as your commissioner I can and will work together with members of the School Board to advocate for initiatives that support our youth.
List of current plans for spending and ACC departments in charge of these initiatives